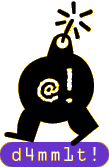 Spackle29inc ™ Spackle29 inc. is owned and operated by Sam Pepe E-mail at Sam_Pepe@Hotmail.com put Spackle29 inc. for the subject with any quetstions as to what my company can do for you. the operatives will not be shown to anyone unless I have utmost certainty that I can trust them. To attempt to do business with me E-mail me with your request.
Company Headquarters:
This company will not give out any information except E-Mail address. If you wish to do Business E-mail me.
---